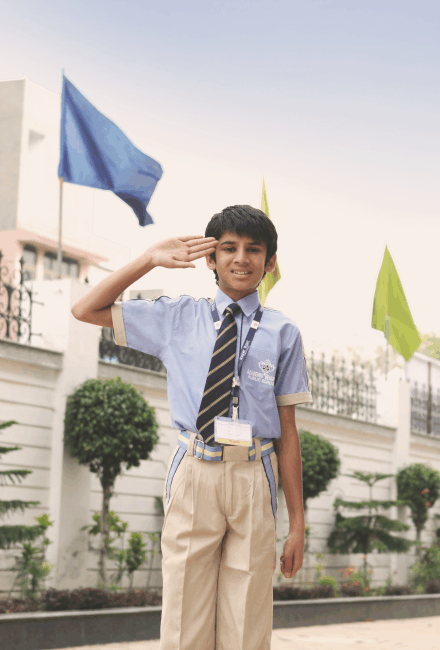 Formal education, being the foundational stones in the development of a human being extracts a huge amount of efforts, attention, and work to curate a perfect blend of the environment called a SCHOOL.
We have a mission of grooming Leaders and Achievers!
With all that a formal schooling pattern should have, Academic Heights Public School was founded to provide a platform to develop the mind of a child intellectually and foster gaining knowledge along with fun and competitive spirit.
At AHPS, we aim to inculcate the strong qualities 'in the leadership of unparalleled creative sensibilities and of true patriotism, through our innovatively modern curriculum and teaching-learning methods.
We believe that learning happens much more beyond the reams of books and the horizons of the classrooms. The pedagogical aim at AHPS is, to nurture each of its students with an intense and unparalleled passion as that of a mother, in order to see a totally comprehensive and holistic development and growth of the future citizens of the nation and the world as well.
We allow the students to explore and exhibit their talent and identify their areas of interest so that they can travel on their chosen paths to achieve success, laurels, and contentment thereby. While doing so, it is our mission to ensure that students grow as disciplined, committed, compassionate and responsible individuals too, thus realizing the true dream and meaning of education.
"We at AHPS, aspire to produce healthy, traditional but modern, fun loving but dedicated and devoted students from their alma maters. After all, schools are the places where citizens of tomorrow are bred".