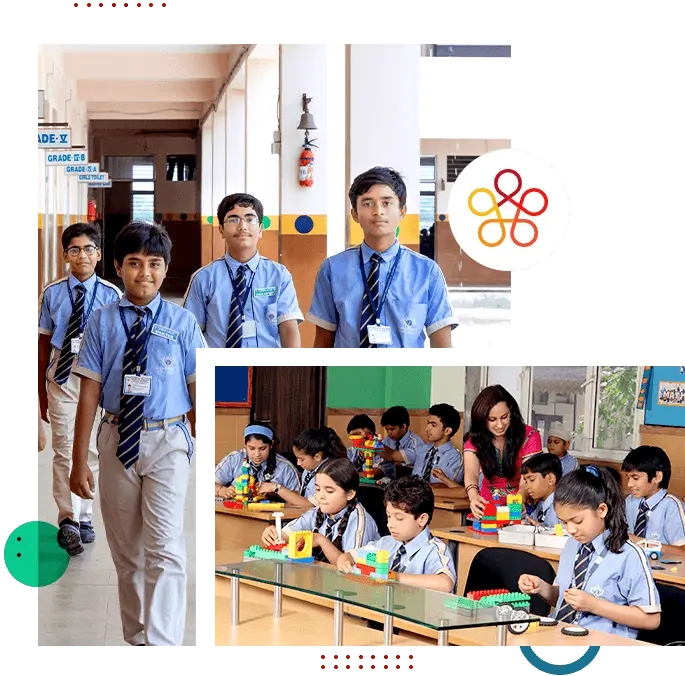 AHPS was launched to extend the educational journey of a preschool kid into formal schooling. Established in 2009, it is a school of eminence where legacy, heritage and traditions have valiantly embraced progress and transformed according to 21st-century skills.
AHPS chain schools of India stand apart for their precedence and is "a school with a difference". AHPSians are trained to become self-reliant, self and socially aware and empowered with modern critical thinking skills to be moral global citizens. 
With ultra-modern and child-safe infrastructure, the campus has ergonomically designed furniture, smart classes, an auditorium, one-of-a-kind concept labs and a sports area, AHPS is a school that empowers children to learn more with technology and advanced equipment.
At a profound level, AHPS inspires every individual to learn according to their individual abilities and therefore the school follows a multi-sensorial, interactive and child-centric approach to learning through NEP 2020 learning modules, Experiential learning activities, STEAM education, debates & knowledge testing quiz, sports competition, olympiads and much more.
Being one of India's top secondary schools, AHPS has completed 110+ high schools across the nation and is growing dynamically for providing quality education and promoting learning on a global platform.
AHPS, the best K-12 school offers expertise in the stimulation and polishing of the intellectual, emotional, social, physical, artistic, creative, and spiritual potential of all students. We are one of the finest institutes to look out for while deliberating on the CBSE admission form and giving your child the best.
An Ideal School
NEP driven Curriculum

Safety & Security

Nourishing Resources

Sustainable Facilities
CBSE Admission Process
Online Admission Form 

Meet our Selection Criteria

Share the Documents Required

Do visit the nearest AHPS
AHPS, Beyond Basics
Quality Education

Project-based Learning

Traditional Values

Modern Ethics
A World of Opportunities
Skill Enhancement

Interactive Learning

Encouraging Sports

Blend of Cultures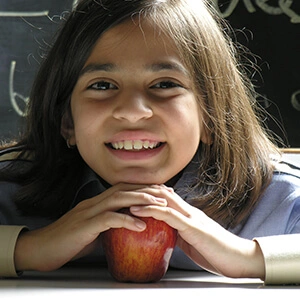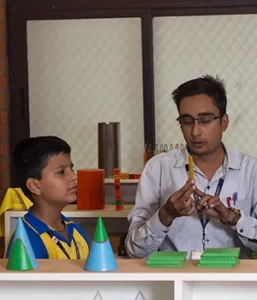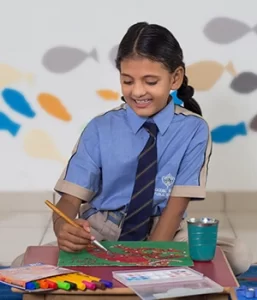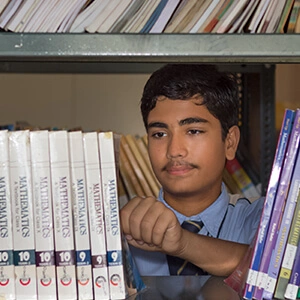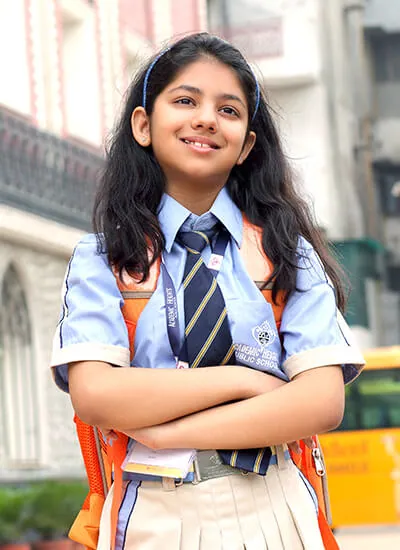 AHPS acts as a guide to the students for an ideal path conducted in the way of professional counselling, goal-setting exercises, leadership programmes and workshops on sustainable development goals. Our CBSE-affiliated school allows students to probe areas of inquisitiveness, make the right choice and further their dreams change into reality.
A plethora of new subjects has been introduced in our best K-12 school. Our all-new curriculum design meets the demands of the NEP 2020 with an emphasis on prudent awareness that fosters the process of innovation and research. The interdisciplinary project-based blended learning with a focus on a progressive pedagogy nurtures emotional health and social awareness among students.
Our advanced programmes like Mega Competitions, Born to Win, Knowledge Exchange Opportunity, Olympiads, Samvaad, Summer School, and Decode Startups create useful opportunities for young minds.
While books may prove to be the touchstones of education, AHPS high schools lay focus on building understanding in students of the world around them through exploration and practical experiences, instead of just passing on information.
Join AHPS, a top CBSE School in India,  to witness the world of Education and beyond!
Smart Classroom
With Smart Classes, information can be depicted on interactive boards that act as a monitor to display maps, graphs, charts, assignments and other learning materials. Smart Classes can be beneficial to the students as they can understand their subjects with better understanding.
NEP-Based Curriculum
To bring a monumental change in the education system of India, NEP based curriculum was introduced to aid new age learning techniques to the students. NEP Education builds character, draws focus, and ethically forms compassion and care towards society while at the same time preparing them for fruitful employment in the future.
Robotime
Educational Robotics in AHPS is known as Robotime which is designed to teach children Robotics and Programming at an early age. With STEM Education, students learn creativity, imagination, teamwork, problem-solving, adapting to the future, critical thinking, developing new ways of communication and a proactive spirit.
Aweli Drive
An English Language Lab provides students with advanced learning equipment to furnish their skills on the core of the language, speaking, listening, reading and writing. Various competitions are conducted to test their skills in the language and build confidence among the children to express themselves on a global platform.
Hi-Tech Labs
AHPS has a stellar infrastructure that has unique and conceptual labs. These concept labs comprise the necessary lab equipment that is technologically advanced. The concept labs at AHPS are Physics lab, biology lab, chemistry lab, computer lab and much more to provide experiential learning at a very young age.
Digital Content
The curriculum at AHPS is a foundational amenity to all the students. It incorporates in-house and digitally mapped books and resources that can be read on phones and laptops anywhere. These digital resources help students to learn new concepts and test themselves through worksheets.
360 App
Our 360 App is an affirmatory approach for young learners to carry on with their school daily assignments. The App based services are equipped with regular school updates, assignments, attendance records, homework, fee payment, newsletters, timetable and online examinations.
In-house book library
Our continuous Research & Development to incorporate new & innovative trends of knowledge in a project-based learning approach is set to create students lifelong learners. AHPS is a place where books and students are best friends; where books nurture their cognitive and social development.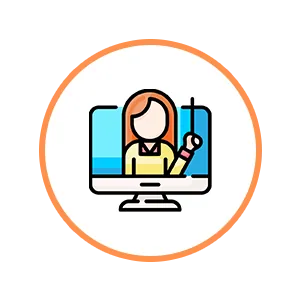 Smart Class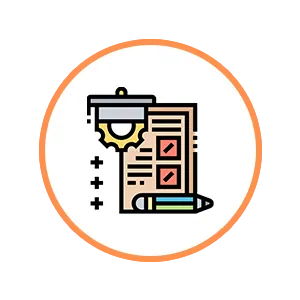 NEP-Based Curriculum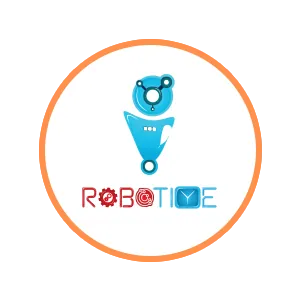 Robotime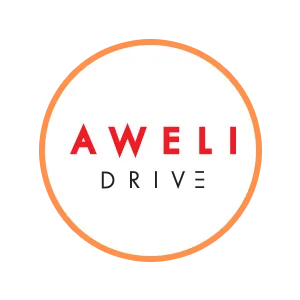 Aweli Drive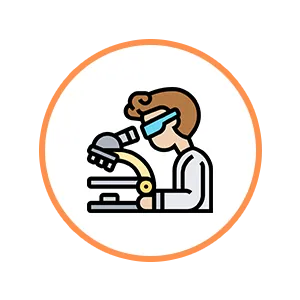 Hi-Tech Labs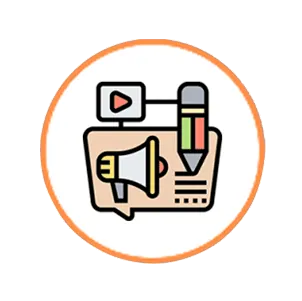 Digital Content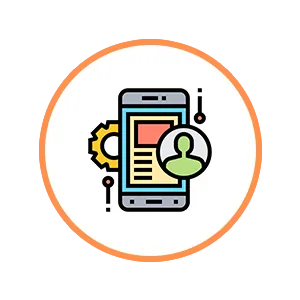 360 App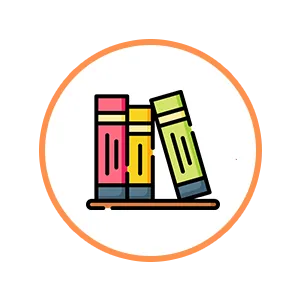 In-house book library
Loved and Acknowledged by STUDENTS Everywhere in India
MISSION
---
"To empower students to become quintessential leaders in their respective fields"
AHPS
CBSE admission process
helps them identify their interests and abilities and provides them guidance to attain success. AHPS is
a CBSE Franchise
that aligns with the
NEP 2020
for integrating essential subject skills and capacities in the curriculum. Through
extracurricular activities in school
, students get the opportunity to sharpen their skills in their individual interests.
VISION
---
"An Educationally Developed Nation with Global Leaders"
AHPS has etched a magnificent reputation by achieving new milestones in the
CBSE Board School Franchise
. With a vision of experiential and immersive didactics, AHPS lays emphasis on enhancing literacy and numeracy through a child-centric approach of structured sports, music, art & crafts, yoga, Aweli Drive, Robotime, Youth Parliament, debates, Digital and Financial learning, and virtual reality. With
relaxation techniques for students
, we conduct programs to help students analyze their inner selves and connect with society even better. Being the
best K-12 School
, AHPS effectively integrates social as well as individual skills in children.
Our Journey
  

This exciting journey has just started! AHPS has many more milestones to achieve!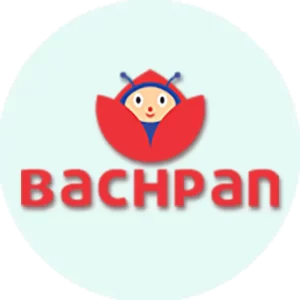 Bachpan Play School was started in 2004 with the motive to grant a right start towards the educational journey for preschool children. It involved inhouse-pedagogy and experiential learning methods in a fun play-way segment.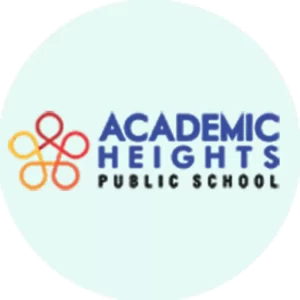 AHPS was started in 2009 with the objective of transforming education through experiential learning. AHPS was ranked as one of the top secondary schools in 2014 and is the best CBSE school in India ever since. We provide multiple national platforms to all our students.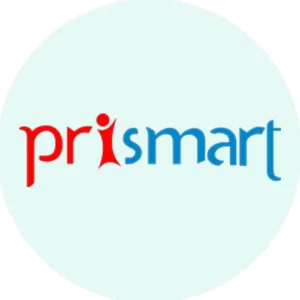 In the year 2013, Prismart was launched. To make AHPS the first formal school to offer a complete curriculum through e-learning, i.e., the interactive learning experience rendered in 3D-HD graphics, Prismart helped with a range of innovative products to aid children with technology-based learning.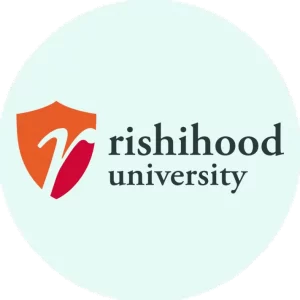 In 2019, we expanded the educational journey of students through Rishihood University to nurture learning in the field of entrepreneurship, healthcare, creativity, design, art and education. Hence, it is an amalgamation for educating children from preschool to adulthood.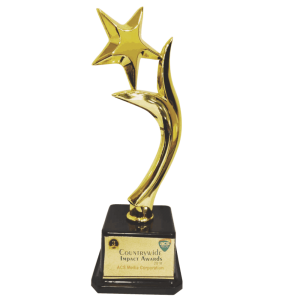 Indian Education Excellence Award
The Award was bagged by AHPS in the year 2018 for the best K12 School Franchise that provides excellence in the field of Education and grants students with advanced learning opportunities. It is a recognition that every school franchise looks forward to achieving a sense of empowerment.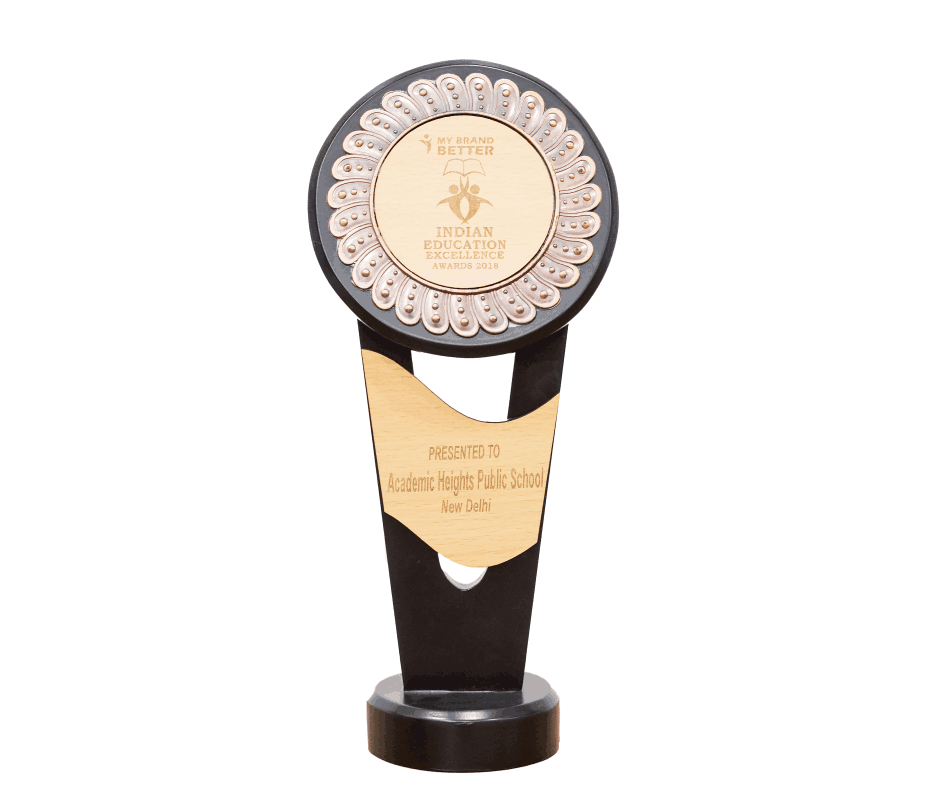 Countrywide Impact Award
Creating an impact in such a competitive education sector that has roots everywhere around the nation is a journey itself. AHPS was able to create such an impact in the hearts of parents and their children which led to this award in the year 2018.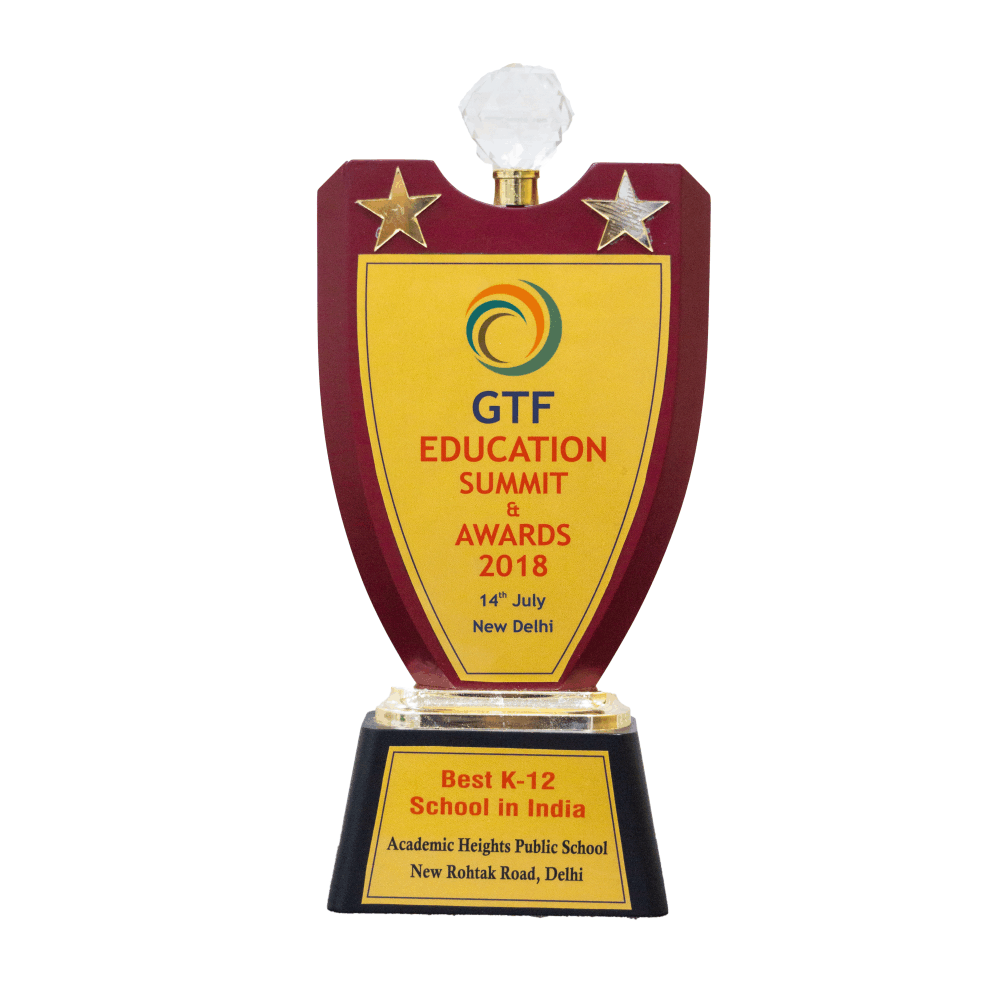 GTF Education Summit and Award
In light of the mission and vision of AHPS, the GTF Education Summit and Award were presented to us. This award brought inspiration and an urge to perform better in granting children with utmost care and learning towards a platform to be the next global leader.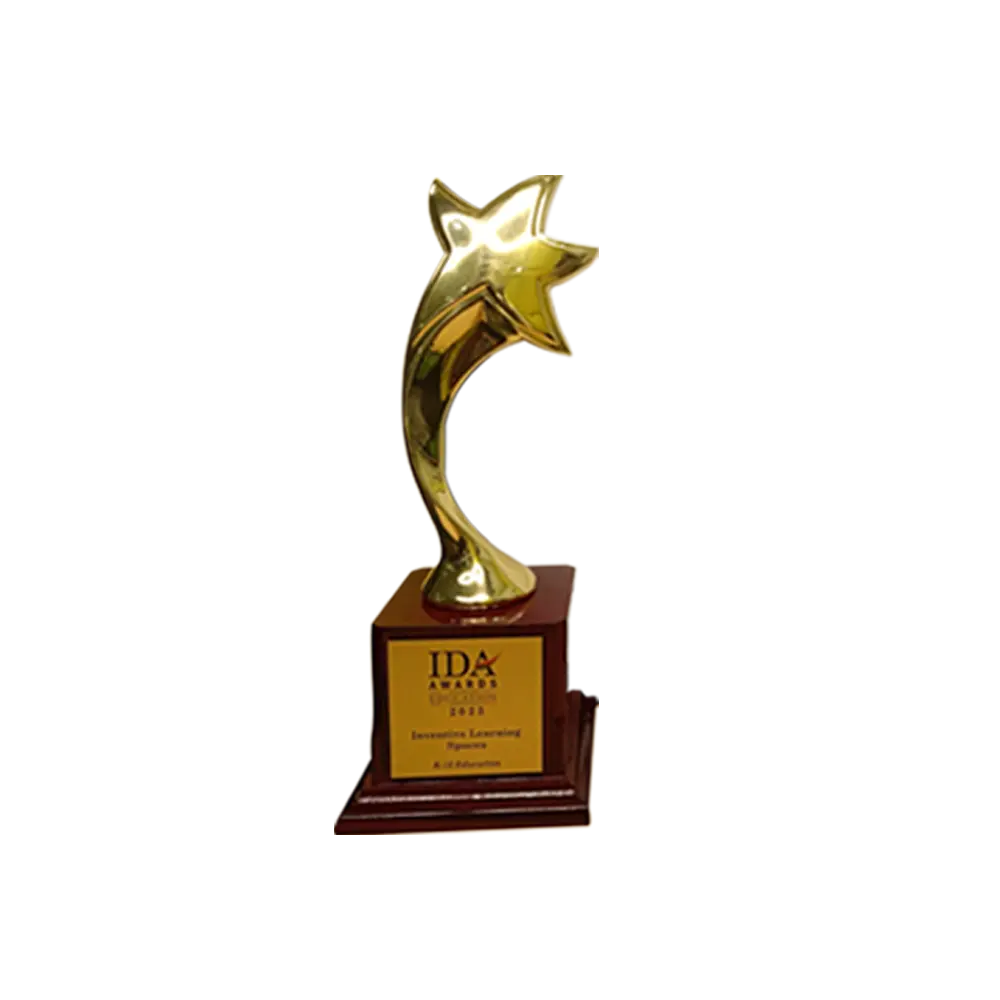 IDA Award
The IDA awards for Inventive Learning Spaces Award recognise the outstanding contribution made by educational institutions pursuing new opportunities, engaging in continuous innovation, and exhibiting a high degree of accountability for quality education. This recognition is a testament to our commitment to providing innovative and inspiring learning environments for our students.