Our Logo
This new AHPS logo adds on to our philosophy and determination to bring each of our students to the exalted state of learning and knowledge in the most peaceful and stress-free way to contribute happy, healthy and positive future citizens to the nation.
Learning through the five senses makes our students life-long learners because… We Teach Life!!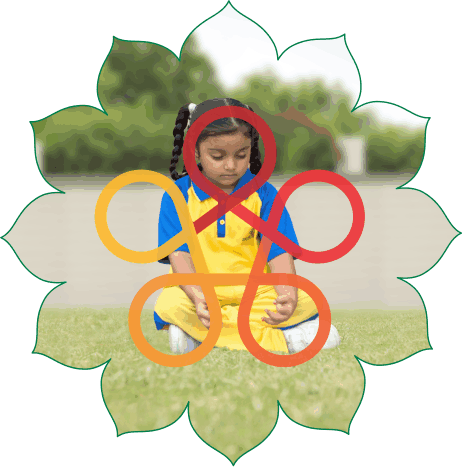 Our Logo is symbolic of HOLISTIC DEVELOPMENT for all types of learners at AHPS.
AHPS logo resembles a child seated peacefully in the Gyaana Mudra or the Meditative Posture.
This posture depicts the knowledge receiving posture as per our ancient scriptures.
Gyaana Mudra is said to activate the Crown Chakra located at the top of the head and is said to lead to the most exalted position of the mind.
The Meditative Posture improves focus and concentration and unclutters the mind. It also removes stress and negativity.