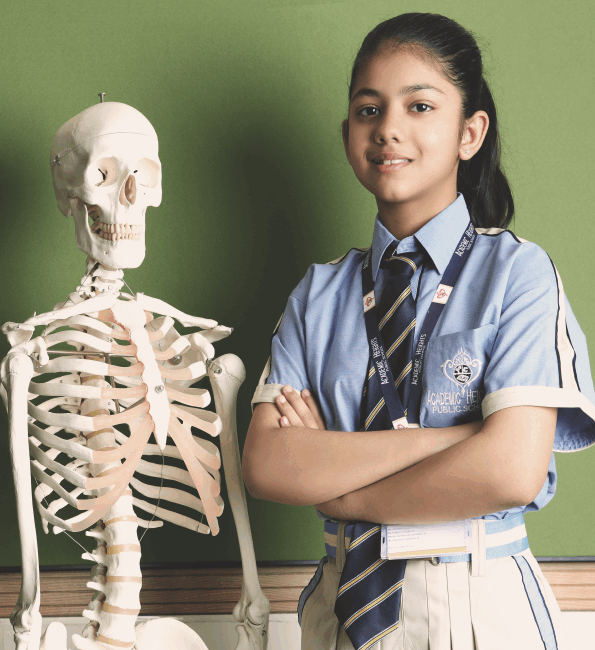 Reaching the zenith in Education is foremost…
A personality developed in the grooming years of teenage and back is ultimately carried forward to identify a person in the personal, physical, intellectual and emotional aspects of life. Walking in the gardens of playschool, we realized the need to take forward the approach of our learning and lay our eyes on the formal system of Education.
Formal schooling is one of the most important phases in the life of a teenager. Not only does it pave the path to a brighter future, but also helps in developing the intellectuality and brainstorming skills in a child.
Academic Heights came into existence to touch the essence of education with pride and glory. Education at AHPS does not only relate to being literate and getting degrees but developing a human much ahead of it.
We strive for an all-encompassing education that is an eclectic amalgamation of qualities, discipline and diligence, integrity and sincerity, competition and compassion, enjoyment and excitement while learning, individual excellence and cohesive teamwork.
"AHPS is committed to promoting the spiritual, moral, cultural, mental and physical aspects of education among its pupils, thereby gifting responsible citizens to the society, nation and the world at large".